Skip to content
Spring 2023 Cleanup – More information coming soon!
38th Annual Great Texas River Cleanup – March 4th, 2023
We cleaned upper Plum Creek in Kyle with the help of 83 volunteers! Over 2,800 pounds of trash was removed along with 170 pounds of recycling and 1 tire.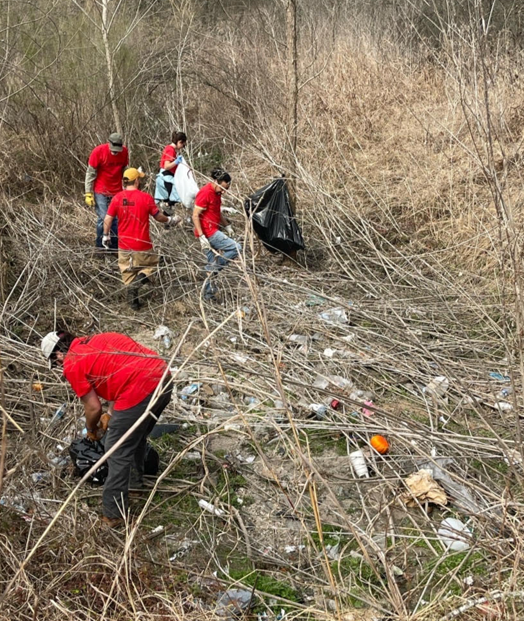 Keep Lockhart Beautiful Fall 2021 Clean and Green Event – November 6th, 2021
Over 120 volunteers removed nearly 1,000 pounds of refuse from 5 City Parks and the Downtown area. Volunteers enjoyed breakfast tacos and coffee and received reusable face masks with Keep Lockhart Beautiful's logo.
We cleaned — and then "greened" by distributing 100 trees to our participants. More photos of the event can be found on Facebook @PlumCreekWatershed and @klbtexas.